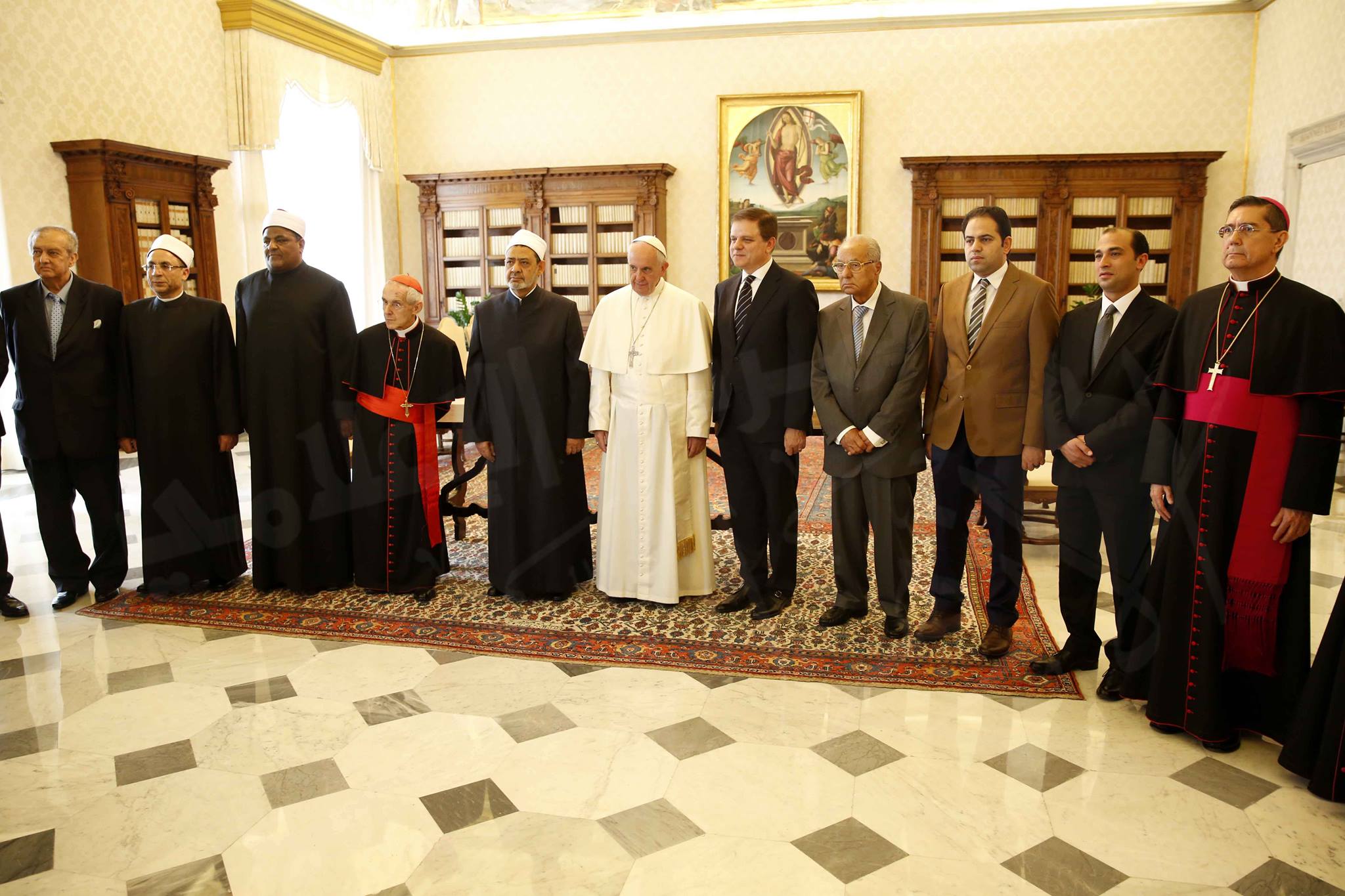 Grand Imam of Al-Azhar Ahmed al-Tayyeb congratulated on Tuesday Pope Francis of the Catholic Church and the sovereign of Vatican City on the occasion of the Christmas holidays.
Tayyeb also congratulated Pope Francis on his 82nd birthday during a phone call, wishing him peace and love, Al-Azhar stated.
The Grand Imam expressed full congratulations to Pope Francis and Christians all over the world on occasion of the birthday celebration of Jesus Christ on December 25, according to the statement from Al-Azhar.
Pope Francis thanked Tayyeb for the good gesture, saying he is looking forward to meeting the Grand Imam soon in Abu Dhabi, the UAE's Gulf Today said.
In 2017, Tayyeb met Pope Francis in the Vatican to follow up on the mutual efforts for peace building that were discussed during the conference for World Peace organized by Al-Azhar in April that year.
Earlier in December, Egypt's Dar al-Iftaa reiterated that wishing non-Muslims happiness on their religious feasts is a recommended act that comes in line with the tolerant morals of Islam.
Islam has embraced the principle of peaceful coexistence with all people regardless of their beliefs, Dar al-Iftaa said in a short animation video issued Thursday. Rather, the religion calls for keeping amiable relationships with non-Muslims, accepting gifts from them, and treating them with grace and mercy as Prophet Muhammad (peace and blessings be upon him) used to do, the video added.
Edited translation from Al-Masry Al-Youm