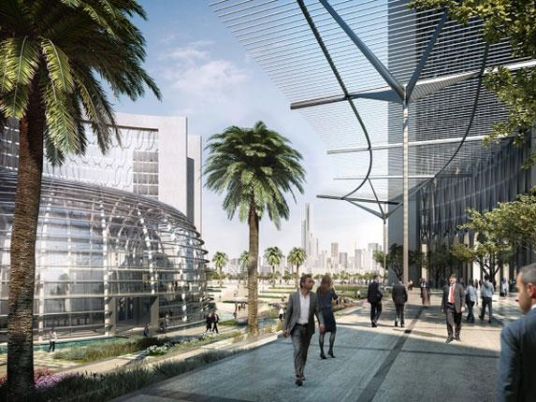 The plausibility of building Egypt's new capital could be much more challenging than authorities realizes, the British newspaper
The Guardian
reports.
A report by Patrick Kingsley said that Egypt's capital was moved around two-dozen times throughout the country's history. It claimed that Egypt has a history of building unfinished towns, adding that Egyptians have many attractive destinations to live at, but in practice, most of them cannot afford to move there.
Kingsley gave an example of New Cairo settlement which was meant to attract around seven million residents, however, it has only few hundred thousands residents after a decade and half.
The report argued that many new places like New Cairo fail to attract residents due to lack of infrastructure, jobs for the poorer classes as well as affordable transportation.
Brent Toderian, Vancouver's former chief planner and consultant for several cities outside of the Middle East, said, "Based on historic and global track records, trying to build a new city from scratch is a massive gamble."
Toderian was concerned about the speed at which the establishing of the new city is intended, which is five to seven years, "That's incredibly fast. And if you build it that fast, it will be a ghost town, like most other development plays have been."
In his book "Egypt's Desert Dreams: Development or Disaster?" published last week, David Sims, a Cairo-based urban planner, said, "The scale is huge, and there are questions like: how are you going to do the infrastructure? How are you going to get the water? How will they move all these ministries? In other words, I think it's just desperation. It will be interesting to see if anything comes of it, but I rather doubt it."
"There is a demand to live there, but it's a demand from a very specific group of people, and it's not a very big demographic," according to Nick Simcik Arese, an anthropologist at the Oxford Programme for the Future of Cities. "People do want to abandon Cairo and live in their secessionary envelope. But to do that you need a car, and that means you have to have a certain income to live there."
He added that, "Governments think they can just move people to new areas, but actually people go where they want to go."
"What happens to the waste of this city, where does its energy come from? You have to ask whether these ideas are built into the concept or not," according to Herbert Girardet, the author of a dozen books on urban theory. "It's true that Cairo as a city is massively congested, and there is probably a need for a new capital city. But it seems to me that it would be a city driven above all else by developers keen to create prestige, rather than long-term sustainability."