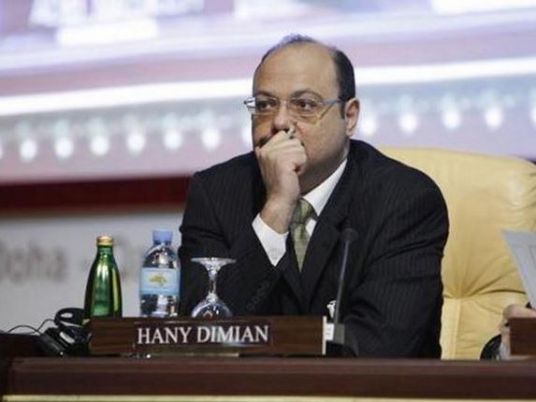 Finance Minister Hany Qadry Dimian said the financial aid received from the Gulf states is expected to reduce the budget deficit by the end of this year from 15 percent to 11 percent of GDP.
This came during the minister's speech at a conference of the American Chamber of Commerce on Tuesday evening entitled "Attracting Investment and Ensuring Revenue, a Government Dilemma."
He said that what Egypt is going through now must be managed as a promising opportunity to move forward through economic reforms that keep pace with political reforms.
"The government is aware of the difficulties and challenges but it has solutions and mechanisms to build the future of Egypt and achieve a breakthrough in the economy," he said.
"The stock market is doing well," he added. "But it will do better if there is a strong economic basis."
Edited translation from MENA