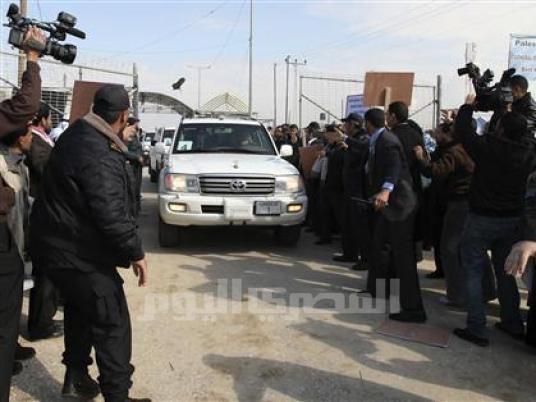 The Israeli newspaper Haaretz reported that a delegation of senior Egyptian army and Foreign Ministry leaders visited Israel last week, in light of improvement of relations and cooperation between the new Egyptian government and Israel.
Haartez quoted a senior Israeli leader Wednesday as saying the delegation stayed for one week in Israel to discuss the security situation. The newspaper quoted a high-level Israeli official in Jerusalem as saying that Israel is currently seeking to convince the US administration and prominent US Congress lawmakers to back down on their decision to freeze aid to Egypt, including 10 Apache helicopters.
The supply of Apache helicopters to Egypt is vital in its recent war against jihadists north-east Egypt, as well as to improve regional security, the security official added.
Sinai, north east Egypt, has been witnessing an unprecedented escalation in confrontations between jihadists and the armed forces, since the ouster of Islamist President Mohamed Morsy in July 2013. Jihadist organizations have claimed responsibility for the killing of dozens of army personnel in the peninsula.
Opposition in the US Congress, consisting of an alliance of Democrats and Republicans, have required transferring power to an elected civilian government in Egypt in order to resume military aid.
Security cooperation between Egypt and Israel has been enhanced since the ouster of Morsy, Haartez claimed, pointing out that the new Egyptian government has formed a lobby in the US on behalf of the interim Egyptian government during the past few months.
Edited translation from Al-Masry Al-Youm