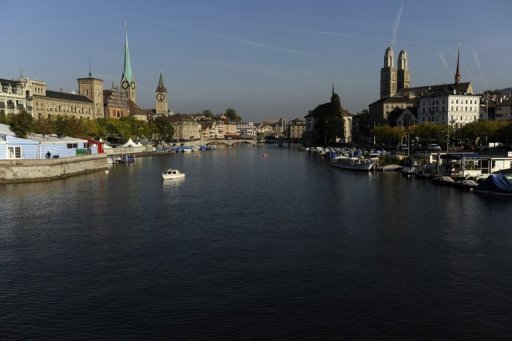 The region of Zurich, the home of Swiss banking, has lost nearly half its foreign millionaires two years after scrapping special tax breaks, according to official figures.
Of the 201 foreign residents who benefited from the tax breaks which the canton scrapped in early 2009, 97 have decamped to more favourable tax regimes, the region's tax services department said.
Those departures represent a loss of 12.2 million Swiss francs (10 million euros, $13 million) in tax revenues last year, but that figure is more than recouped by the higher tax bills charged to the high-earners who decided to stay on.
Switzerland has come under pressure from its neighbours — many of which have depleted state coffers — as well as from some of its own citizens over its flat rate tax system that has attracted the wealthiest to claim residency here.
Among them are celebrities such as musician Phil Collins and Formula 1 ex-champion Michael Schumacher.
In a bid to counter increasing opposition to the tax system, the Swiss government has put forward proposals to make these wealthy foreigners pay more, although not too much so as to avoid causing them all to leave.
Last week Switzerland as a whole took a step towards higher taxes on 5,000 wealthy foreign residents, with the upper chamber of parliament approving a bill for a higher tax rate.
The text will now be put to the lower chamber, where Socialists are however expected to try to block the adoption of the bill, as they want preferential tax treatment for foreigners scrapped completely.