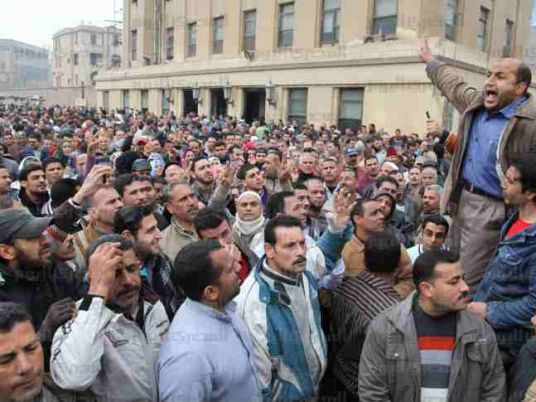 Former presidential candidate and Democratic Current leader Hamdeen Sabbahi has expressed his support for Kamal al-Fayoumy, a workers' leader who has recently been dismissed from Mahalla Textile Company.
"All my support for the struggling leader Kamal Fayoumy against his unfair dismissal," Sabbahi wrote on Twitter.
"Together with Egypt's workers in support of their rightful demands, and for the return of all those who have been arbitrarily dismissed," he added.
Mahalla Textile Company dismissed Fayoumy two days ago, over inciting workers to strike and disrupt production. The company's management had dismissed two other labor leaders on January 26, Nagy Heidar and Gamal Gad, for the same reason.
The Center for Trade Unions and Workers Services (CTUWS), a group for independent unions, has announced their solidarity with the dismissed employees.
"Strike is a legitimate right, guaranteed by the Egyptian constitution, as well as international conventions and treaties signed by the Egyptian government. The terrorist practices of forcing workers to give up their rights will not succeed, as they have exercised their rights even under the the most powerful authoritarian regimes," CTUWS said in a statement.
Edited translation from Al-Masry Al-Youm