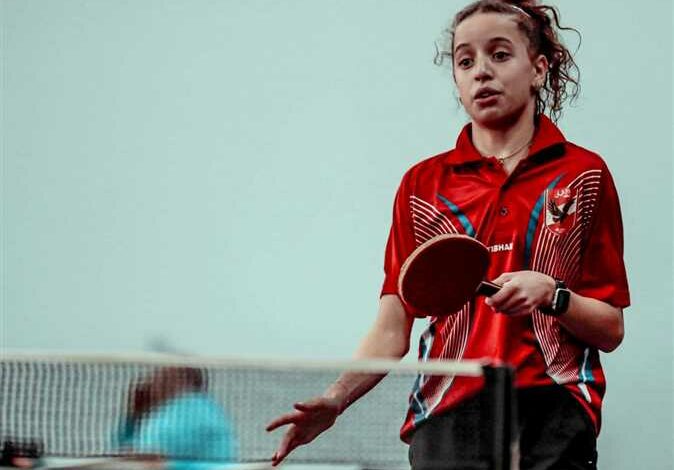 National table tennis team player Hana Gouda, of Al-Ahly Sporting Club, has defeated Dina Meshref, number one in Africa, in the semi-finals of the African Table Tennis Championship.
The 13-year-old won the match 4-2 to qualify for the final of the tournament.
Gouda qualified for the semi-finals after defeating Farah Abdel Aziz of Zamalek club 4-2 in the quarter-finals.
In the second match of the semi-finals, Yousra Helmy, another player from Egypt, will face fellow Egyptian Maryam Al-Hudaybi.
Gouda has topped the U-15 world rankings three 3 times, and contributed to Ahly's success in the Table Tennis League in the last season.
She also recently won the Portugal International Championship in the U-12 and 15-year-old competitions, as well as winning the Bronze in the World Confederations Championship in an unprecedented achievement in the history of the Egyptian table tennis sport.
Meshref is one of the first Egyptian players to become a professional table tennis player. She started her professional career in Turkey, then moved to the German TSV Langstadt.
Dina currently plays in the French table tennis league, has participated in three Olympic tournaments, and is the first Egyptian player to be included in the list of the 50 best players in the world.
Edited translation from Al-Masry Al-Youm
Pictured: Hana Gouda