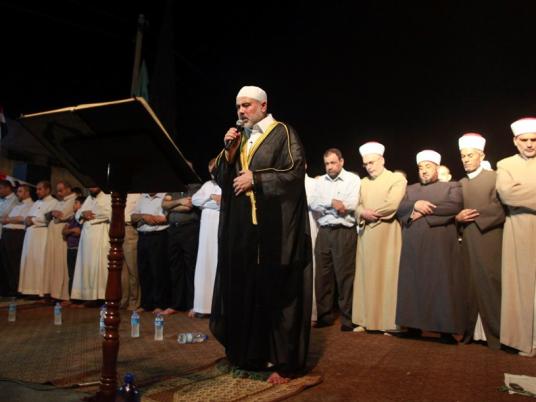 Tensions between Egypt and the Palestinian Authority have emerged after Egyptian Prime Minister Hesham Qandil received the head of the government in Gaza, Ismail Haniyeh.
The Palestinian Authority is dominated by Fatah and controls the West Bank, while Fatah's archrivals Hamas control the Gaza Strip.
Head of the executive office of the Palestinian Liberation Organization, Saleh Raafat, criticized the top-level meetings with Hamas figures. He suggested that talks between Qandil and Haniyeh on Monday about security and economic issues send the wrong message to the Hamas leadership. He claimed that it would encourage them to effect a permanent separation between the West Bank and Gaza Strip.
Raafat called on the Egyptian government to stop holding talks with Haniyeh and his accompanying delegation. He reiterated his belief that there is only one legitimate Palestinian president, and that is Mahmoud Abbas.
The Palestinian Authority also issued a statement last week criticizing countries receiving Haniyeh, claiming that it damages efforts at reconciliation.
Hamas government spokesperson, Taher al-Nunu, said that Raafat's statements themselves entrench conflict amongst the Palestinian people.
Egyptian security sources revealed that head of intelligence, Raafat Shehata, met on Tuesday with a Hamas delegation headed by top Hamas figure Khaled Mashaal to discuss a Palestinian reconciliation deal.
Edited translation from Al-Masry Al-Youm