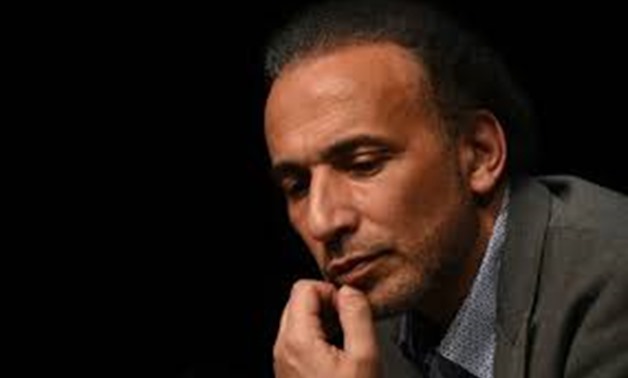 Swiss-Islamic scholar Tariq Ramadan, who is the grandson of the founder of the Muslim Brotherhood, Hassan al-Banna, was apprehended and taken into custody for questioning by French police on Wednesday, after several women accused the Oxford University professor of sexual assault and rape, reported the French Press Agency (AFP).
When brought to the police station for questioning, Ramadan denied the rape allegations, claiming he was being targeted by a "campaign of slander" launched against him, "clearly orchestrated by my longtime adversaries."
Ramadan had recently taken a leave of absence from the University of Oxford, where he was a professor of contemporary Islamic studies, after rape and sexual assault allegations surfaced.
The first accusation against Banna was made by French author Henda Ayari, who claimed Ramadan raped her in 2012.
Ayari alleges that Banna threatened her by saying: "Either you wear a veil or you get raped," she told UAE news service The National. Ayari claims she was encouraged to file the lawsuit by the #MeToo movement.
However, Ramadan responded by filing a counter-suit against Ayari, accusing her of slander.
Another complaint was filed by an unnamed disabled woman who accused Ramadan of raping her in Lyon, France, in 2009, reported The Tribune.
Four Swiss women also made allegations that he made sexual advances toward them when they were his students in Geneva, which allegedly took place in the 1980s and 1990s.
Ramadan is a prominent Islamic scholar who worked with the UK Foreign Office's advisory group on Freedom of Religion or Belief, chaired by Baroness Warsi.
2017, and 2018, have seen a wave of empowerment for women, with many coming forward and speaking out against sexual harassment, assault, and rape, across various industries.
The #MeToo movement was sparked by accusations against the prominent Hollywood mogul Harvey Weinstein, followed by accusations against Louis C. K. and Kevin Spacey.
Recently, women spoke out against actor Casey Affleck, accusing him of sexual harassment. Affleck will not be attending the Oscars this year.