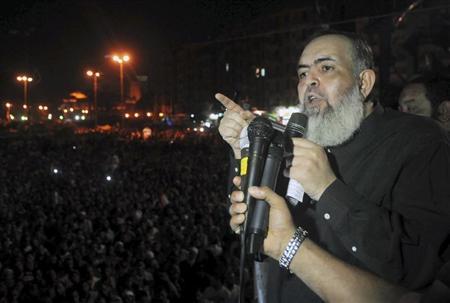 Judge Mohamed Sherine Fahmy, head of the Cairo Criminal Court , on Monday filed a lawsuit against Hazem Salah Abu Ismail, founder of the Al-Raya Party, accusing him of insulting the court.
From inside the dock while being tried for forging his mother's nationality, Abu Ismail said he did not recognize the court in the first place.
Abu Ismail, 52, had during his candidacy in the 2012 presidential elections had claimed his mother was an Egyptian national, but documents had later surfaced proving her American nationality. Abu Ismail was shown to have forged documents for his mother's Egyptian nationality in order for him to qualify in his run for president.
Edited translation from Al-Masry Al-Youm