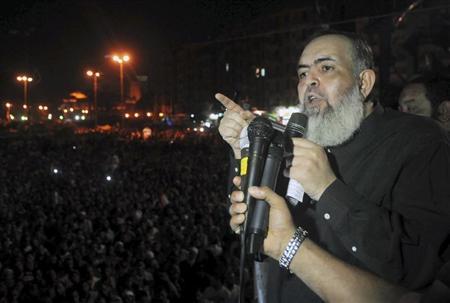 Cairo Criminal Court on Wednesday sentenced Hazem Salah Abu Ismail to seven years in prison for forging his mother's nationality in the application process during the previous presidential elections.
The court had also sentenced him to one year in prison for insulting it during the course of the trial. He was expelled from the courtroom when he spoke from inside the cage without permission and shouted at the lawyer that the court assigned to defend him, saying: "I don't want this lawyer; he never sat with me in the first place."
This was the second time that he was sentenced to a year in prison for insulting the court.
Edited translation from Al-Masry Al-Youm