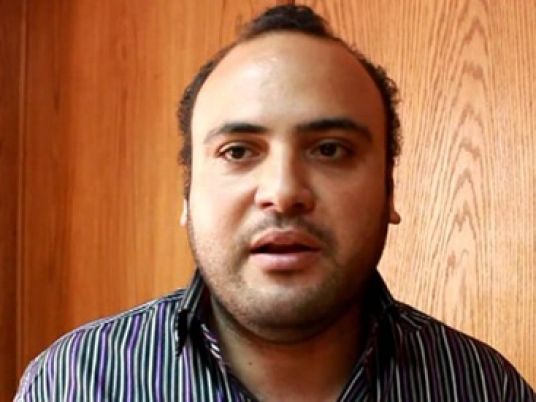 Three detained persons, including health activist Taher Mokhtar, who were arrested from their home in central Cairo in the prelude to the fifth anniversary of the January 2011 uprising, were released on bail on Wednesday.
Mokhtar, as well as law student Ahmed Hassan, who goes by Estakoza, and engineering student Hossam al-Din Hammad, also known as Sam, have had their preventive detention extended ever since they were arrested on Jan. 14, according to the Association for Freedom of Thought and Expression (AFTE).
They were released on a bail of LE5,000 each, according to AFTE.
The defence team had pursued all measures necessary to obtain a release order for their clients; filing requests to the state's top prosecutor and to the head of the Supreme Judicial Council (SJC) in an attempt to halt what they saw as an "unjustified and prolonged" detention.
The trio were accused of possessing leaflets calling for the overthrow of the regime.
Homeland security had claimed their investigation indicated that the detained individuals were attempting to incite citizens to join protests on Jan. 25, which marked the fifth anniversary of the 2011 Uprising that toppled former president Hosni Mubarak.
Mokhtar is a member of the freedoms committee of the Doctors' Syndicate. He had been entrusted by the syndicate to follow up on the health conditions of prisoners.
Mokhtar was also a member of a campaign titled "Medical Neglect in Places of Detention is a Crime", which advocated for the right to health and the provision of medical care for Egyptian prisoners.
Several local rights groups including the Egyptian Initiative for Personal Rights and the Arab Network for Human Rights Information issued a joint statement on Jan. 17 condemning the arrests and demanding their release.