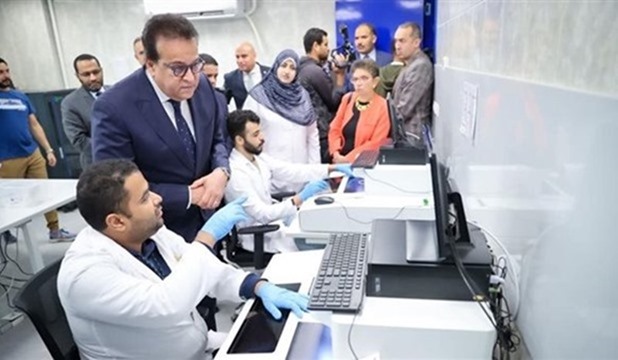 The number of the centers for pre-marriage medical tests increased to 313 centers nationwide, Health Minister Khaled Abdel Ghaffar said.
The minister's remarks came on Saturday during the official launch of the initiative of pre-marriage tests, as part of the presidential '100 Million Healthy Lives' initiative, in Giza's Embaba district.
Up to 110,000 persons have undergone the pre-marriage medical tests, while 79,000 pre-marriage medical screening certificates have been issued so far, Abdel Ghaffar added.
Applicants can call the hotline 15335 or visit the 100 Million Healthy Lives initiative's website to learn about the nearest health center where they can undergo the pre-marriage tests.
In December, President Abdel-Fattah El Sisi spoke about the new pre-marriage medical procedures, saying marriages will have to be approved by a committee chaired by a judge after reviewing the automated examination results sent by the Ministry of Health.
Sisi said the new medical procedures aim to reassure the couples and their parents before marriage.