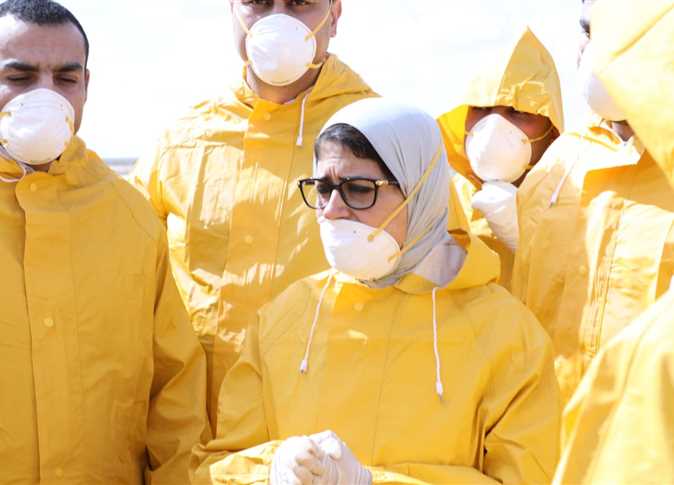 Minister of Health Hala Zayed on Monday warned that the country must not reach 1,000 coronavirus cases too quickly so that the government would fare better in managing the virus.
Reaching 1,000 cases within 10 or 12 days would be more manageable than if the figure was reached in three days, she explained, as this would make cases more difficult to follow-up, survey and investigate.
During a phone-call with Lamis al-Hadidy's TV show "al-Kahera al-Aan" (Cairo Now), Zayed said that the government is currently controlling the virus despite the rising number of infected, and is able to monitor and track enough cases at a manageable pace.
"The fewer infections, the more opportunities to develop treatment and for hospitals to absorb the infected numbers better," she said.
Egypt announced on Monday 39 new coronavirus cases and five additional deaths, bringing the total number of cases confirmed so far in the country to 366.
19 people have died from the virus in Egypt.
Egypt government shut down schools for two weeks starting March 15 and suspended flights beginning on Thursday, March 19 at 12 pm and lasting until March 31.
The authorities also suspended Friday prayers and congregation prayers in mosques nationwide as part of measures against the novel coronavirus. Churches are also closed.
The World Health Organization (WHO) announced that COVID-19 was officially a pandemic on March 11.
There have been over 384,429 confirmed cases of coronavirus worldwide and upwards of 16,591 deaths.