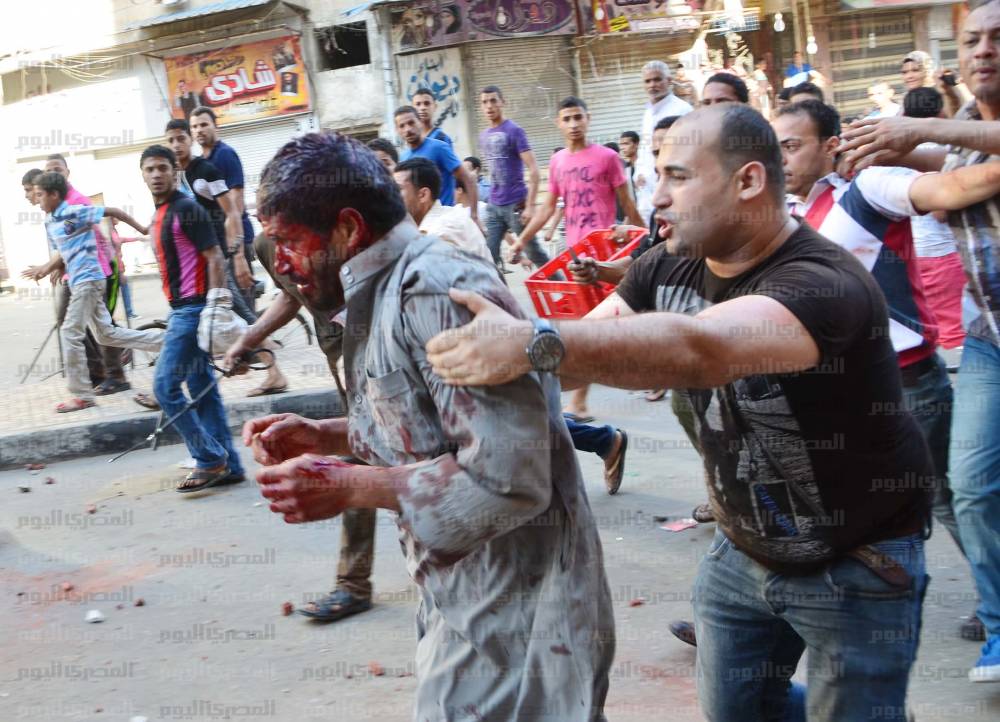 The Health Ministry has announced a third death in violent street clashes between supporters and opponents of President Mohamed Morsy witnessed in Mansoura on Wednesday.
The latest victim has been named as Mamdouh Fathy, 40, from the village of Demshelt. Fathy reportedly sustained gunshot injuries to his eye, reaching to his brain and causing severe beeding.
Wednesday's clashes in Mansoura have now claimed the lives of 3 people, injuring around 270 others.
The Health Ministry meanwhile announced in the early hours of Friday the death of 22-year-old student Hossam Sharkawy in Sharqiya.
Sharkawy studied at the local Faculty of Pharmacy and was a member of the ruling Muslim Brotherhood.
Sharkawy was killed at the headquarters of the Freedom and Justice Party in Sharqiya. His body was later transferred to the morgue.
The Freedom and Justice Party said on its official Facebook page that the man died after sustaining a gunshot to the chest.
Thirty others were injured in Sharqiya on Thursday evening, during clashes between supporters and opponents, Health Ministry records stated.
Similar violence has erupted in Delta cities, with less severe incidents taking place in Mahalla, Mansoura and Monufiya governorate.
A man was killed Wednesday in Mansoura and 237 others injured after a group of opposition supporters attacked a pro-Morsy gathering.
Egypt witnessed a sharp polarization between pro and anti-Muslim Brotherhood elements in the run-up to 30 June's planned protests calling for the beleaguered president's ouster and early presidential elections.