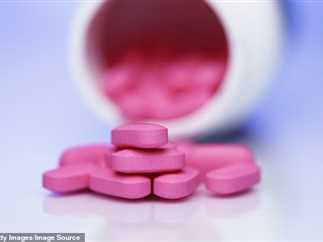 Egypt's Ministry of Health has approved the launch the first "female Viagra" drug in Egypt that addresses the weakness of sexual desire for women, after a study revealed that the biggest reason for divorce in Egypt is low intimacy between spouses. The news was announced at a press conference held by a pharmaceutical company.
But what is the female Viagra or the "pink pill"?
Viagra is essentially a drug manufactured for men with impotence who seek a better sexual life with their partner. A similar pharmaceutical product has recently been provided for women who want to improve their sexual life as well, especially since many studies have shown low female libido among married couples.
The first drug to treat low libido in women was approved by the US Food and Drug Administration (FDA). It was originally an antidepressant, but studies have proven that it also addresses the problem of women suffering from low sexual desire.
The "pink pill" was traded in many countries online and not through pharmacies, as it took a long time to be approved, but recently was allowed to be officially traded through pharmacies.
Women's sexual impotence is different from male impotence. For women, it is the lack of desire or access to orgasm. The "pink pill" works to balance the chemicals in a woman's brain that are related to sexual desire.
Some studies have revealed the side effects of this pink pill, including an upset stomach, headache and nasal congestion, and the eyes may become more sensitive as well.
Other side effects are increased sweating, unclear vision, anxiety and increased thirst.
What is the appropriate Viagra dose?
This pill should be used as prescribed by the doctor and should be used when needed, not unnecessarily. The maximum recommended dose is once per day.
What are the necessary precautions before taking the pill?
One should not allow or advise anyone else to use the dose a doctor has prescribed for her.
Women should avoid taking the Viagra pill with other drugs, as it may cause sudden low blood pressure and lead to other unsafe repercussions.
If anything abnormal happens after taking the pill, she should immediately contact a doctor. It should not be used by pregnant women or those who breastfeed.
Edited translation from Al-Masry Al-Youm