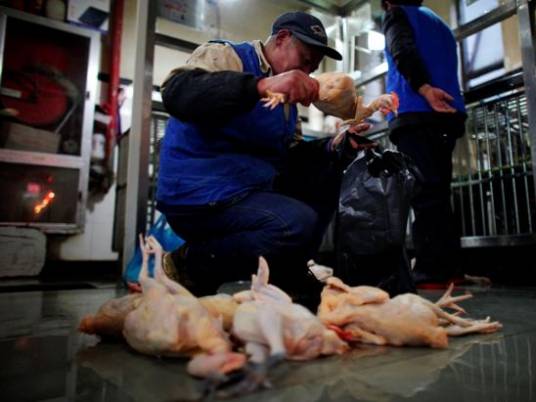 The Ministry of Health said Wednesday it recorded a sixth death with the H5N1 (bird flu) virus, announcing that the case is of a 36-year-old woman from Cairo.
Eleven deaths with the virus were recorded last year by the ministry, which said on Wednesday that 21 infections have been recorded since the start of 2015, including six deaths, eight recoveries and seven under treatment.
The ministry repeated its call for citizens to take precautions when dealing with love poultry and domestic birds.
Edited translation from MENA