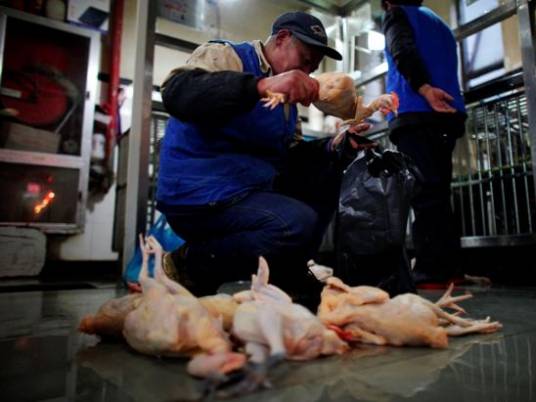 The Ministry of Health and Population denied Thursday that two people died in Assiut of bird flu.
The ministry pointed out that the two people suffered from acute inflammation in the respiratory system.
The statement added that a patient died on arrival to the Assiut University Hospital and the other was transferred to Assiut chest hospital.
Ahmed Abdel Hamid, undersecretary of the Health Ministry in Assiut, had said Wednesday the chest hospital received the body of Mohamed Refaat, 25, suspected to have died of bird flu. "We took samples from his family to determine the cause of death," he explained.
Another similar case was Nabahat Hussein Abdel Hakim, 31, who was taken to the Chest Hospital and given Tamiflu for treatment, according to Abdel Hamid.
Ahmed Kamel, media adviser to the Ministry of Health, meanwhile said Thursday that the analysis of samples did not show bird flu infection.
Kamel added that the last bird flu infection in Egypt was recorded in April 2013 in Sohag Governorate.
Edited translation from Al-Masry Al-Youm and MENA