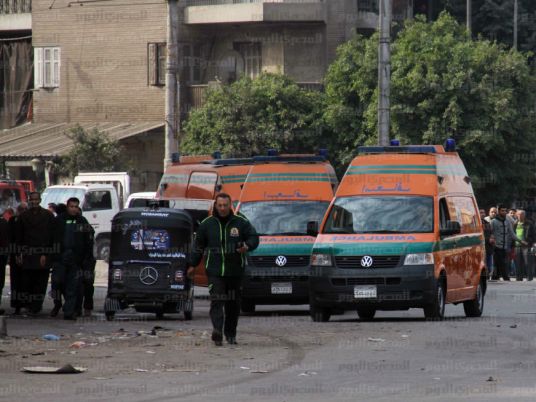 The Egypt Health Ministry said Saturday it has prepared a comprehensive medical strategy to provide health care for celebrators across the country during the anniversary of the July 23 revolution.
A statement from the ministry said that the plan includes deploying 2150 equipped ambulances to the public gathering spots, parks, roads and major axes in all governorates. In addition to 10 river ambulances, two helicopters and a crisis cell to follow the incidents the day.
Head of the Egyptian Ambulance Organization (EAO), Ahmed al-Ansari, explained that the medical plan includes readying all ambulance facilities, coordination between EAO and the therapeutic and urgent care sector of the ministry, to facilitate rapid medical intervention centers in the case of any event.
Head of Critical and Emergency Care department with the ministry, Khaled al-Khatib, said coordination is in place between teaching hospitals and the Emergency Services Center (137) to receive and transfer emergency cases. The hospitals have been provided with medicine, supplies, equipment and blood bags.
The Spokesperson for the Health Ministry, Khaled Megahed, pointed out that the plan included coordination with centers for toxins in the governorates, raising the degree of readiness and providing medicines and supplies.
Edited Translation From Al-Masry Al-Youm