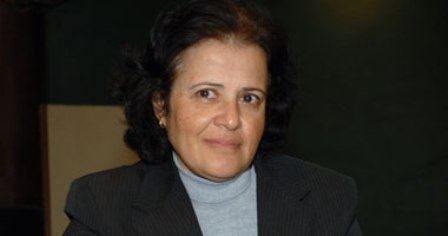 An official with the Health Ministry on Wednesday said that it will sue Doctors' Syndicate Undersecretary Mona Mina over her statements that doctors in government hospitals have orders to reuse syringes due to shortage in medical supplies.
Mina made her statements in a phone-in with Manchette talk-show program on the privately owned satellite channel Al-Asema (the capital) on Tuesday.
The veteran leftist activist said she received a message from one doctor at a government hospital that they have orders to reuse syringes more than one time for the same patient due to shortages in medical supplies.
Assistant Health Minister for Curative Medicine Ahmed Mohie Al-Qased said he tasked the legal affairs department to start legal procedures against Mina over the "syringes statement", which he described as "lies and unreasonable."
Qased called on Mina to head to the prosecutor general's office and deliver any evidence that proves the authenticity of her claims, rather than spread confusion in society.
The assistant health minister told Al-Masry Al-Youm that the ministry has a project to set up a factory for self-destructing syringes, and wondered "then how can government hospitals demand the reuse of syringes for more than one time?"
Qased added that the ministry has a stockpile of medical supplies to ensure that the demand of hospitals is met for at least two years.