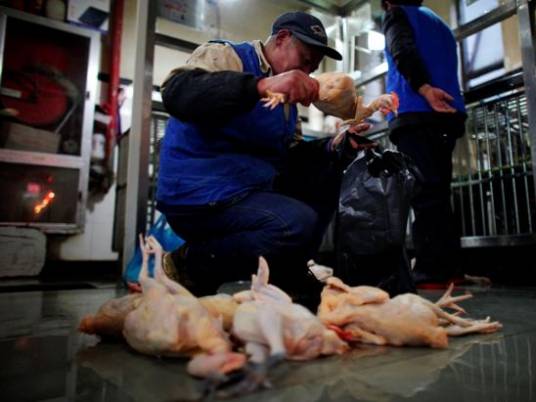 The Health Ministry has announced that it is taking all the necessary precautionary measures to limit the spread of the bird flu H5N1 virus, particularly with the onset of the winter season.
The ministry said it has made the Tamiflu drug (tablets/syrup) available and has implemented programs to increase awareness of the virus. Additionally, it has provided information on the early detection of the virus and disseminated protocols to hospitals on how to deal with bird flu cases. A dedicated hotline (105) has also been set up to answer inquiries about the disease.
Doctors and medical teams have been trained on how to deal with cases of influenza, specifically avian influenza, and other respiratory system diseases, according to the Health Ministry.
Awareness programs have been implemented in rural areas to help teach people how to follow the right hygiene instructions while breeding birds and how to dispose of dead birds. The ministry has increased the number of beds in hospitals in many rural areas, as well.
Major General Salah Eddin Zeyada, the governor of Minya, instructed heads of local health care centers to take precautionary measures against the spread of the disease on Sunday, including the immunization of all the birds in Minya in accordance with a timetable set by the Health and Veterinary Medicine Directorates.
Edited translation from Al-Masry Al-Youm