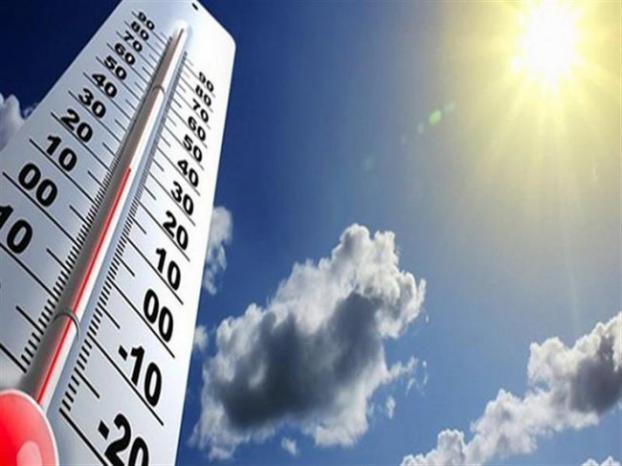 The Egyptian Meteorological Authority warned of a heat wave on Wednesday, with temperatures to peak in Cairo at 34C and 40C in southern upper Egypt.
Meteorologists advised citizens not to be exposed to direct sunlight during peak hours – one pm to four pm – to avoid sunstroke, keep well-hydrated and wear cotton clothes and head covers to protect from the sunlight.

Maximum temperatures predicted on Wednesday:
North coast: 23C
Northern Upper Egypt: 30C
Greater Cairo and Lower Egypt: 34C
Southern Upper Egypt: 41C
Temperatures will fall by five degrees on Thursday, with milder temperatures at night and the north of the country, compared to the south.
The weather will remain very hot on Thursday south of the country.
Active winds are predicted in areas of Greater Cairo, Lower Egypt, and the northern coasts, at intermittent intervals.
Waves in the Mediterranean Sea will be moderate, ranging between one and a half to two meters in height. Surface wind will be northwesterly.
Waves in the Red Sea will be moderate to turbulent, ranging between one and a half and two and a half meters in height. Surface winds will be northwesterly.
Maximum temperatures predicted on Thursday:
North coast: 23C
Greater Cairo and Lower Egypt: 30C
Northern Upper Egypt: 32C
Southern Upper Egypt: 40C
Edited translation from Al-Masry Al-Youm