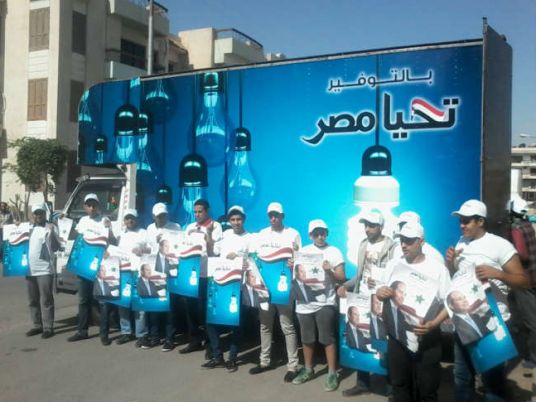 The High Elections Committee (HEC) decided on Sunday to discard the violation of handing out free bulbs to campaign for presidential candidate Abdel Fattah al-Sisi.
Committee Secretary General Abdel Aziz Salman said it was not proven that Sisi or his campaigners ordered the distribution of the bulbs. Also, Sisi's representative requested those who did so to stop it immediately.
The committee had notified presidential candidate Hamdeen Sabbahi to abide by the campaigning rules when he held a press conference before the campaigning date and discarded that violation as well.
Edited translation from Al-Masry Al-Youm