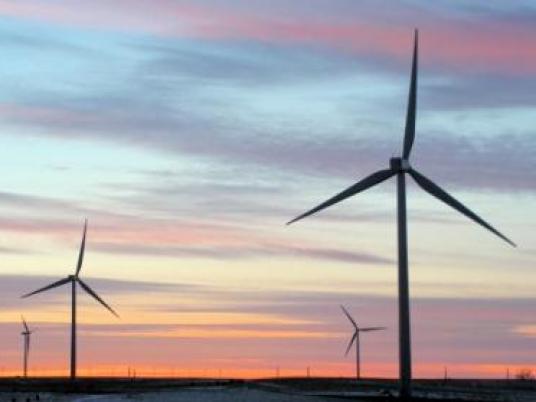 EFG Hermes acquired 49 percent of French Wind Energy Company in US$208 million Leveraged Buyout, deploying MENA Capital in Cash-Yielding European Renewable Assets, the company said in a statement on Thursday.
"Our first investment beyond the borders of the Middle East and Africa is a natural outgrowth of our emphasis on infrastructure private equity and, moreover, marks the launch of our direct investment strategy," said EFG Hermes Co-Chief Executive Officer Karim Awad.
He continued: "Our interest in infrastructure investing generally — and in renewable energy in particular — reflects our aim of being catalysts for sustainable development while simultaneously generating attractive returns for our shareholders and co-investors alike."
The transaction comes as part of the firm's strategy of broadening its traditional role as a catalyst for institutional capital into MENA markets by helping its partners and investors tap compelling global opportunities, the company added.
The company is a subsidiary of EDP Renewables (EDPR), one of the top four global renewable energy companies that develops, constructs and operates renewable energy assets with over 8.6 GW of installed capacity across three continents.
Meanwhile, EDPR France has a portfolio of 33 operational wind farms with a combined gross capacity of 334 MW.
Joâo Manso Neto, CEO of EDP Renewables, stated, "this new partnership and the breakthrough agreement with EFG Hermes, which is part of the asset rotation plan that the company has been implementing in order to deliver its growth strategy."
Approximately half of the $208 million buyout will be funded via an acquisition finance facility secured from leading European banks. EFG Hermes will provide seed capital of approximately $5 million for the equity component of the transaction, with the remainder raised from the GCC. Completion of the transaction is subject to regulatory approval and other customary closing conditions, the statement explained.
Under the terms of the agreement, EFG Hermes's private equity arm will manage the investment vehicle, while EDPR France will retain operational control over the acquired assets, the statement added .