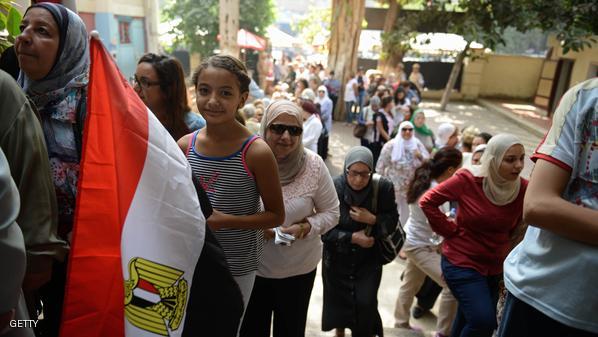 The chief of the Central Agency for Public Mobilization and Statistics (CAPMAS) Khayrat Barakat said on Thursday that the Egyptian presidential elections saw high turnout as electors desired to show the power of the state before the world.
Barakat added during the conference of the release of Labor Market Report in Egypt on Thursday that "Women and elderly men played a main role in the elections."
The turnout of youth was unprecedented during the former elections.
Barakat clarified that the participation rate increased after the electors found the economic indicators had improved although people are still are suffering from the hike in prices.
"The coming four years will witness the fruits of establishing several of the national projects including road networks, fish farming projects and agriculture [projects]," Barakat added.
He pointed out that rates of unemployment and inflation decreased due to the government's successful economic polices which encouraged the Central Bank of Egypt (CBE) to reduce interest rates.
Barakat uncovered that CAPMAS will hold a meeting with Egyptian and foreign experts, in addition to several global bodies to prepare a national strategy for development of statistical work in Egypt, aiming to reach a higher quality of data and statistics.
Edited translation from Al-Masry Al-Youm