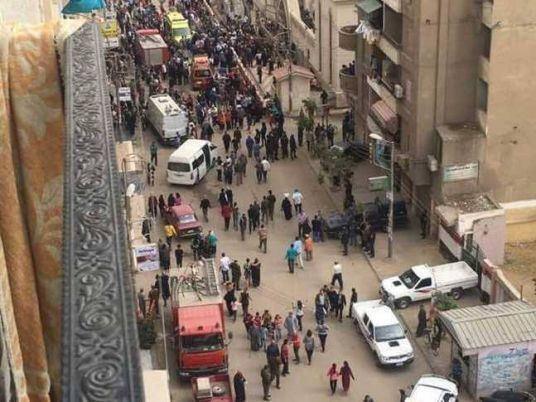 The head of Shibin el-Kom court, Samuel George, was killed in the explosion at Mar Guirgis church in the Delta city of Tanta on Sunday morning, state-run TV reported.
The court over which he presides is located in the city of Shibin el-Kom, also in the Nile Delta and the capital of Monufiya governorate.
The massive explosion at the church killed 25 Coptic Christians and injured 59 worshippers, say officials.
In an earlier phone call, official spokesperson for the Health Ministry Khalid Megahed told Egypt Independent: "The death toll is expected to rise, but at the moment we have recorded the deaths of 21 worshippers and 59 who were injured".
The cause of the explosion is still unknown. Preliminary testimonies from residents say improvised explosive devices were placed around the church, while other witnesses said it was a suicide bomber.
This attack comes a week before Easter and in advance of Catholic Pope Francis' visit to Cairo later this month, and was the first in a series of terrorist attacks across Egypt on Palm Sunday.