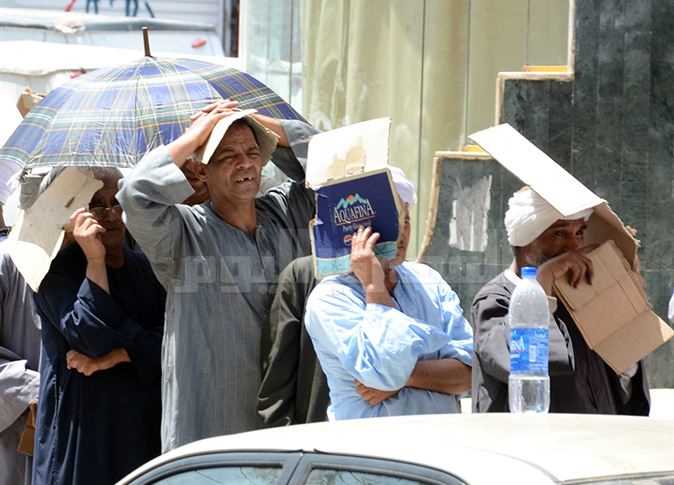 Higher humidity levels than July are expected in August across Egypt, Manar Ghanem, a member of the Media Center at the Egyptian Meteorological Authority, said.
The month of August is known for high humidity levels exceeding 95 percent on the northern coasts and 85 percent on Greater Cairo, she added.
Ghanem explained in an interview with the Egyptian Channel One that the country is affected by the extension of India's seasonal depression, and with air masses coming from the Mediterranean Sea, which leads to high levels of humidity during the day and night.
The daytime weather will be very hot and humid on Greater Cairo, Lower Egypt, southern governorates, northern and southern Upper Egypt and South Sinai, while hot and humid weather is expected on the northern coasts in most areas overlooking the Mediterranean Sea, she said.
She also explained that at night, humidity will be felt more, while along the northern coasts winds will blow that reduce the sense of humidity so as moderate weather will prevail.
Waves will be high in the Mediterranean Sea ranging between 1.5 and 2 meters high, Ghanem pointed out.