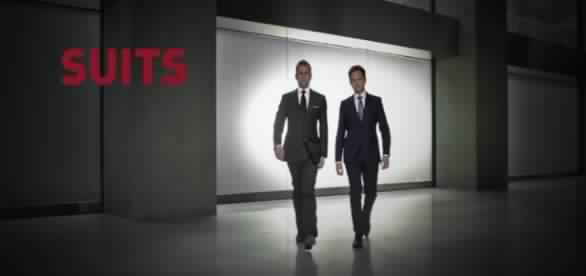 Arabic-speaking fans of Suits are about to rejoice: the USA Television Network hit series has announced that it will make an Egyptian version of it, produced by Egypt's TVision Media Production, according to the US weekly entertainment magazine Variety.
TVision CEO Tarek Ganainy purchased the remake rights from NBC Universal International and will be financing the first season, set to begin shooting in June, US lifestyle online media website of Pop Sugar reported.
"The show will follow a similar plot to the original show, but will be set in Cairo instead of New York City," Ganiany said, according to Pop Sugar. With that said, Ganiany ensured the production is an "adaptation" not a "translation" of the ongoing US 7-season series, stressing that audiences "must feel that's an Arabic show."
Mohamed Hefzy, a prominent producer and writer who runs Cairo's Film Clinic, a production company that has had recent successes with Sheikh Jackson and Clash, will be working on the script for the Suits Arabic remake along with a team of young writers.
Suits is an American TV series that follows Mike Ross, a college dropout who is picked up and mentored by New York's best attorney Harvey Spector. The drama takes place mostly at the Pearson Hardman law firm, which acquires different names along the 7 seasons.
The original screenplay was written by Aaron Korsh and the series received wide acclaim in America, holding an impressive 87 percent approval rate on film rating site rotten tomatoes.
The show is also getting a Korean redo, set to premier in 2018.