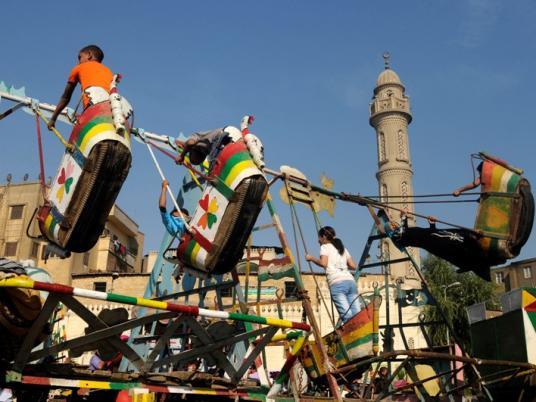 Slightly hot weather is expected during Eid al-Fitr along the northern coasts;  it will be hot and humid in Lower Egypt, Cairo, the Suez Canal cities and northern Upper Egypt; and very hot and dry in the south, especially during daylight hours, said the Chairman of the Egyptian Meteorological Authority, Ahmed Abdel Aal, in a statement Thursday.
The weather in general will be suitable for traveling and outings to parks, open-air areas, beaches of both the Red and Mediterranean seas, and the Nile River, the statement said.
He warned of mist in the early morning on agricultural roads and roads close to the sea. 
Abdel Aal warned of direct exposure to sunlight for long hours and advised putting a protective cover for the head.
The expected weather temperatures during Eid along the north coast will range between 29 C to 31 C; in Lower Egypt and Cairo from 36 C to 38 C; in northern Upper Egypt from 36 C to 39 C; in southern Upper Egypt from 40 C to 44 C; and in southern Sinai from 38 C to 40 C, according to the statement.
Edited translation from Al-Masry Al-Youm