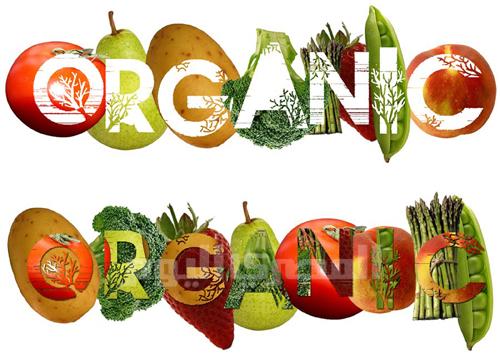 When deciding between the types of fruits, vegetables, meat and poultry to buy for your family, you are expected to choose between organic — more expensive but chemical free — food, or less costly, yet possibly contaminated food. However, the range of types of produce has recently been stretched to include organic, clean products; conventional, genetically modified organisms; and simply harmful produce.
Dr. Hassan Abou Bakr, professor of biological control at Cairo University Faculty of Agriculture, says it a human right to know what you're eating. But, he believes there is no process of proper information dissemination to consumers about the different types of fruits and vegetables as well as the farms you are eating from.
Most organic companies outsource. When buyers ask for less expensive products, the generally organic farm chooses suppliers they trust and obtains clean products. This means they come from farms which use pesticides but adhere to legal standards making them less harmful. The organic companies make the decision to label the produce as organic or leave out the organic label.
Normally, organic produce is given a tracked packaging system where consumers get a serial number with their purchase. If your purchase is not up to standards or any violations are noted, you can contact the certifying body that approved the produce as organic and file a complaint. The certifiers then track down the farm and investigate the violations. This system is not available in Egypt.
Dr. Fawzy Aboel Abbas, professor and consultant at the Faculty of Agriculture at Ain Shams University says although it is important to stick to organic when choosing food, there are specific types of crops which are particularly harmful if not organic.
Leafy greens, such as lettuce, cabbage, parsley and coriander are on the top of the list of vegetables that are high absorbers of pesticide as well as contaminated water. Aboel Abbas says that since they are high absorbers, a consumer should soak leaves for 15 minutes with a water and vinegar solution to attempt to remove as many chemicals as possible. "There is no way, however, to make chemically contaminated fruits and vegetables 100 percent chemical free," says Aboel Abbas.
In terms of chemical absorption, flowering crops such as cauliflower follow leafy greens, followed by eggplants, peppers and tomato. Root vegetables not only absorb pesticides but also absorb the residue of pollutants in the soil, which the farmer cannot control and must be dealt with on a governmental level, which according to Aboel Abbas, is not done.
Conventional farming uses regular pesticides, but they adhere to strict codes concerning the type of chemicals used and levels proportional to each fruit and vegetable and time of harvest. Aboel Abbas describes pesticides as drugs: when overused they become harmful.
According to Heba Ossama, the chairperson of H&A, most Egyptian farmers in a hurry to sell their crops may harvest them too soon. This results in pesticide residue on the produce consumers purchase, "meaning our children are essentially eating harmful chemicals."
Naturopath consultant Dr. Magda Amer owns a shop in Heliopolis that sells what she calls healthy products. However, she says our land cannot be organic because it takes five years or more for land to be purified. She calls products here "semi-organic," meaning they do not use pesticides and harmful chemicals but the water and soil used is not free of chemicals.
A consumer can get a general idea of "how organic" a product is by knowing where the farm is, if it is surrounded by factories or in a more remote area, knowing about neighboring conventional farms, who their suppliers are, and who their certifying entity is.
Organic crops are cultivated on special farms that have undergone meticulous inspections. Soil must go through a three-to-five year purification process. The farm must be secluded from possible air pollution and thoroughly isolated from neighboring farms that use pesticides, which can contaminate the farm by seeping into the ground or travelling by wind. Water used for irrigation must be clean and toxin free.
Fertilizer must also be void of harmful chemicals, meaning they should not come from sewage compost or human waste, which Ossama says makes a tree look bigger and fruits seem nicer but are essentially filled with extremely harmful metals. Fertilizers that come from animals also have guidelines. The animals should not be given antibiotics and must be fed clean food and left to roam freely in clean air. Organic produce does not take preservatives, so the farm it comes from should usually be near the market you are buying from. All these regulations are subjected to inspections by a certifying entity.
These entities, according to Abou Bakr, do not exist on a governmental level in Egypt. Private entities in Egypt give these certifications and are usually accredited by foreign associations. "Unfortunately, the majority of organic products are directed to export," he says. The process that accompanies organic produce is more expensive due to on-site water tanksand packaging systems.
Ossama decided to enter the Egyptian market with the organic produce her family-owned farm, Al Hoda, has been exporting to Europe since the mid 1990's. The Soil Association, a UK entity, certifies their farm. When she bought potatoes from the supermarket that had the organic label on it but smelled of pesticides she decided to break what she called a monopoly on the market of organic in Egypt and started selling her family products. Their farm in Sinai was virgin land when her father started the business. Aya Ossama, the vice chairperson of Al Hoda farms and Heba's sister, says it was so virgin that when the soil was being cultivated they even found army uniforms left over from the wars that took place over Sinai years before.
Since then, people have been more receptive to the more expensive products and more and more companies have been popping up on supermarket shelves with the organic label. Ossama says more companies have been buying land around her family's farm and adhering to organic standards.
According to a farm owner who wished to remain anonymous, fruits and vegetables in Egypt that are not organic are highly contaminated with pesticides. Her farm, although not organic, adheres to high regulations imposed by British authorities since all her produce is sent for export. The produce that is rejected by the UK is bought by Egyptian consumers and sold in the market.
This, she believes is due to the complete lack of quality control by Egyptian authorities. She believes that when deciding what produce to buy, it is safest to stick to organic.