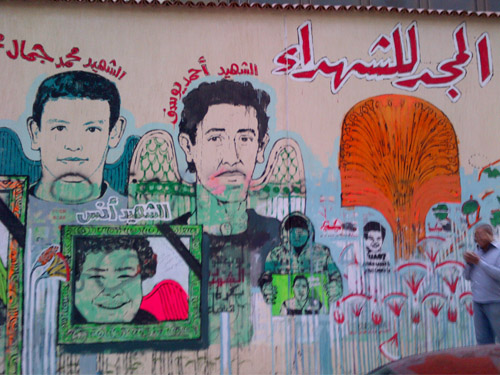 President Mohamed Morsy's commitment to security reform faces the challenge of holding transition-period officials accountable for the clashes between security forces and protesters in November last year, a Human Rights Watch report said Monday.
Clashes erupted on Mohamed Mahmoud Street near the Interior Ministry on 19 November last year after police forcibly cleared Cairo's Tahrir Square of protesters demonstrating against the then-ruling Supreme Council of the Armed Forces and of family members of those killed during the 25 January revolution. The clashes left nearly 40 protesters dead and hundreds injured.
Since then, police and security forces have been harshly criticized for using excessive force against protesters. To date, only one officer has been tried for involvement in shooting at protesters.
Revolutionary groups and politicians have been calling for SCAF members to be held accountable for the clashes and other incidents of violence during their transitional rule.
"Whether there will be justice for victims of the Mohamed Mahmoud protest, named after the street where it began, is a key test of President Mohamed Morsy's commitment to police accountability and comprehensive security sector reform," HRW said, adding that victims' families are still awaiting justice a year later.
The organization said the Mohamed Mahmoud clashes gave clear evidence that the police can escape punishment for violence against protesters.
"Since January 2011, the police have been literally getting away with murder, again and again," said Nadim Houry, deputy Middle East director at Human Rights Watch. "President Morsy should use the anniversary of the Mohamed Mahmoud protest to end this impunity and begin a comprehensive process of police reform to deter further abuse."
Houry was referring to several police officers being acquitted of murdering protesters during the January 2011 popular uprising that toppled former President Hosni Mubarak. HRW attributed the acquittal verdicts to "poor" investigations.