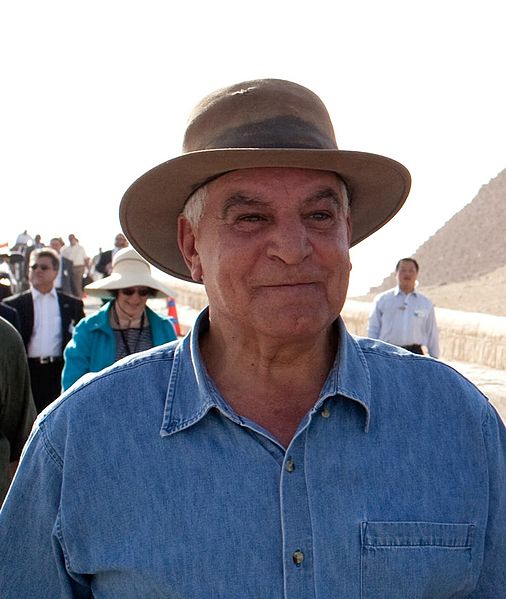 Renowned Egyptologist Zahi Hawass said that Elon Musk praised the Dendera Temple and the ancient Egyptian civilization, adding that this matter is very important for Egyptian tourism.
During a phone interview with TV host Amr Adib on his show "al-Hekaya" (The Story), on MBC Masr channel, Hawass said that the video, which Elon Musk posted on Twitter, is considered a huge promotion for Egyptian Tourism.
He pointed out that this video achieved millions of views on Twitter. Hawass emphasized that the ancient Egyptians are great, and the Dendera Temple has many beautiful things that carry great creativity.
After famous billionaire Elon Musk commented on ancient Egyptian civilization and his admiration for it, the Egyptian Minister of International Cooperation Rania al-Mashat, renewed her invitation for Musk to visit Egypt.
Mashat invited Mask to visit Egypt and learn about the secrets of ancient Egyptian civilization, at the Grand Egyptian Museum.
Musk shared a video on Thursday of the Dendera Temple in Qena, expressing his admiration for ancient Egypt.