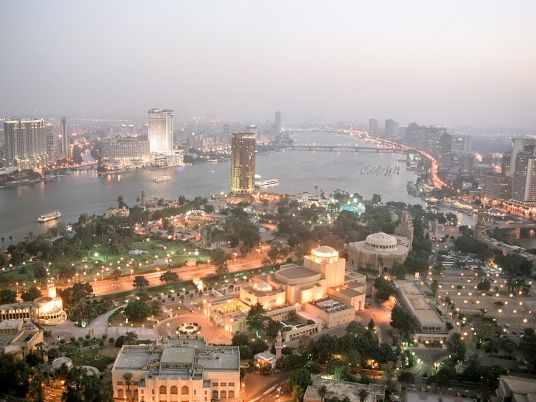 Transport Minister Hisham Arafat inspected on Wednesday night the construction work of Zamalek metro station, as part of the periodic follow-up of the first part of the third phase construction of Cairo metro's third line, which includes four new underground stops (Gamal Abdel Nasser, Maspero, Zamalek, and Kitkat).
Arafa inspected the construction of concrete walls, which are 1.25 meters thick and up to 60 meters deep, which he said will contribute to preserving all buildings and embassies located within the range of Zamalek station.
He highlighted that a very precise monitoring system for the safety of installations has been set up and operates around the clock.
Arafat stressed in his meeting with the workers in the project the need to adhere to the timetable in construction work.
He highlighted the importance of subway projects because of their important role in easing the traffic pressure on the streets of Cairo, saying they were one of the most important elements of the organized mass transportation system.
Arafat said that the target is that the subway network should accommodate nearly 9 million passengers a day after the completion of the network.
Preparations to construct Zamalek metro station begun in 2017 amid dismay among residents of the affluent area, who protest that the metro extension will turn the quiet neighborhood into a noisy place.
Traffic police started diverting Zamalek traffic to alternative routes in July after closing a number of streets in preparation for the construction of a third metro line.
The third metro line will start from Ataba station and end at Kitkat station. The third line will also service Zamalek, with a 350-meter-long station on Mohamed Mazhar street.
Zamalek residents have objected to the establishment of a metro station in the district, fearing it will affect the foundations of old buildings in the area.
The French-Egyptian company conducted studies before approving the project to ensure it would not affect buildings.
A lawsuit was filed against the chairman of the National Authority for Tunnels, aiming to halt the implementation of the construction phase for the metro line.
Edited translation from Al-Masry Al-Youm