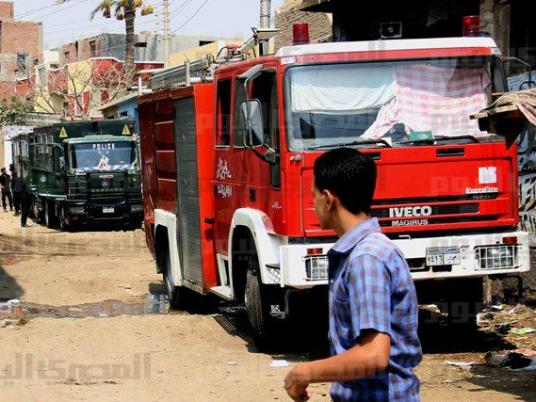 The National Council for Human Rights said Saturday that it has sent a fact-finding mission to Dahshur to investigate the recent sectarian strife that took place.
Mohammed Fayek, senior vice president of the council, told Al-Masry Al-Youm that impunity is one of the main reasons for the renewed sectarian clashes.
Violence erupted on 27 August after a Christian launderer burned a Muslim customer's shirt while ironing it. Later, a young Muslim was killed, with clashes reigniting after his funeral.
Muslim residents in the town set fire to several homes and traded firebombs with Coptic residents. Scores of Coptic families left Dahshur fearing for their lives.
President Mohamed Morsy vowed to enforce the law against perpetrators.
"The aim of sending the mission is to look up reasons why a criminal incident that occurs frequently in our daily lives would turn into sectarian clashes that threaten the security and safety of the community," said Fayek. "The problem needs urgent solutions involving all the institutions of the state."
"One reason of the sectarian tension in Egypt is impunity," Fayek added. "The continuation of treating…the sectarian incidents that the country witnesses from time to time, through what is known to the media as 'reconciliation sessions,' enables criminals to get away with it and [contributes to] the recurrence of such incidents."
Fayek also rejected the displacement of residents as a solution to treat sectarian strife. "It cannot be acceptable under any circumstances to displace a family by force to treat the problem of sectarianism, no matter how [much] it financially and morally costs the state to maintain security."
Edited translation from Al-Masry Al-Youm