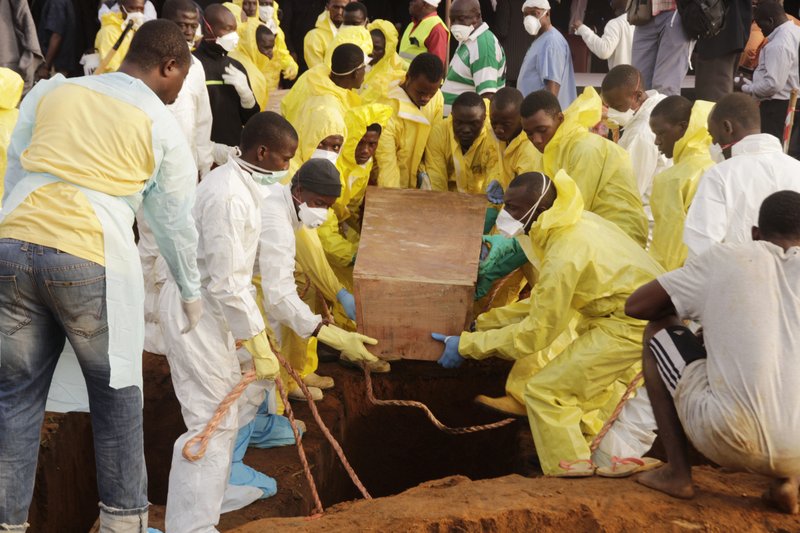 Survivors picking through the debris of Sierra Leone's deadly mudslides are facing the reality that most, if not all, of the estimated 600 people missing are dead.
The death toll is already above 450 from the flooding and mudslides in the capital, Freetown, early Monday.
Large-scale-burials have begun amid rainy weather and the threat of further mudslides.
Rescue officials have warned that the chances of finding survivors "are getting smaller every day."
The government in recent days has warned residents to evacuate a mountainside where a large crack has opened. Authorities have told local media that thousands of people live in areas at risk, and the main focus is making sure people leave before further disaster.
Bodies have been washing up on shore in the seaside city.