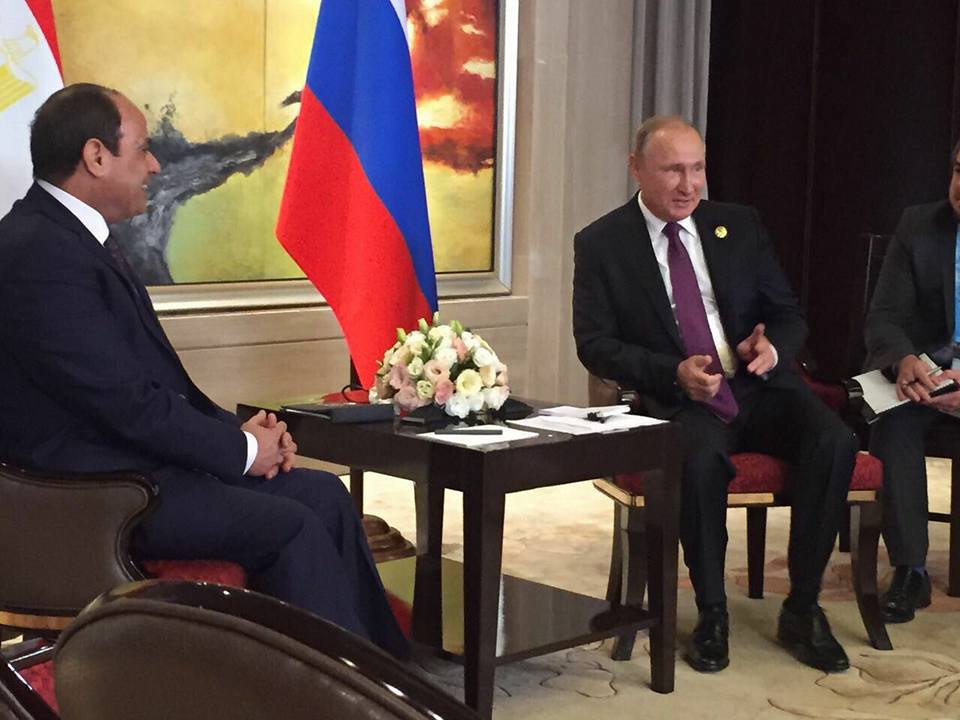 Russian President Vladimir Putin's remarked during his meeting with President Abdul Fattah al-Sisi in China on Monday, his keenness to resume Russian flights to Egypt  soon and reassured tourism workers in the Red Sea governorate.
Red Sea workers expressed their hope that the meeting will contribute to the return of Russian tourism to Egypt during the coming period, especially with the cessation of internal tourism, which revived hotels and tourist villages during the summer vacation and holidays.
Head of the Tourism Guides' Syndicate in Hurghada, Bashar Abu Talib, said that Russian experts already assessed the security procedures and installations at the airports in Cairo, Sharm al-Shaikh and Hurghada, and praised the measures taken.
Talib predicted the arrival of new Russian inspection committees to the airports of Hurghada, Sharm al-Shaikh and Cairo before the final resumption of flights.
Talib pointed out that the inspection equipment and examining biometric devices, which counts for 14 devices, installed and operating in various facilities of Hurghada Airport to tighten control of the airport.
He added that these devices read the fingerprints and magnetic cards, which are limited to everyone's work area, for example a worker in the departure hall can't cross to customs area.
Talib said that Hurghada airport met all the Russian demands and conditions that were requested in previous visits, while one of the contracting companies completed the building of the external wall around the airport.
He explained that the installation of biometric devices raised the level of efficiency of security at Hurghada airport. The electronics gives a distinct impression to the Egyptian airports of strict building monitoring near the airstrips and cars, as well as follow the movement of travel from the time the passenger enters the airport to the airplane take off.
Edited Translation from Al-Masry Al-Youm