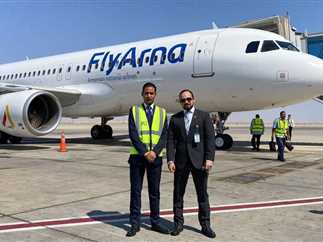 The operating schedules for arrival flights at Hurghada International Airport in the Red Sea on Saturday recorded the reception of 101 regular and charter flights from various European airports, carrying about 15,000 European tourists.
The German tourist movement coming to Hurghada in the Red Sea topped the list of European nationalities.
The internal tourist movement of Egyptians is witnessing a boom in occupancy in various hotels and tourist villages.
The Marsa Alam International Airport in the Red Sea governorate will also receive 121 flights from the airports of 11 European countries, starting from Saturday until Friday.
Czech tourism topped the nations visiting, followed by Italy and then Poland, according to the schedule of operating flights announced at Marsa Alam International Airport.
Back in April, the Hurghada International Airport saw the highest increase in the number of European flights since the start of the Russian war on Ukrainian.
According to the announced operating schedules, the airport received 127 flights with an average of 20,000 European tourists to spend their vacations in the tourist resorts of the Red Sea.