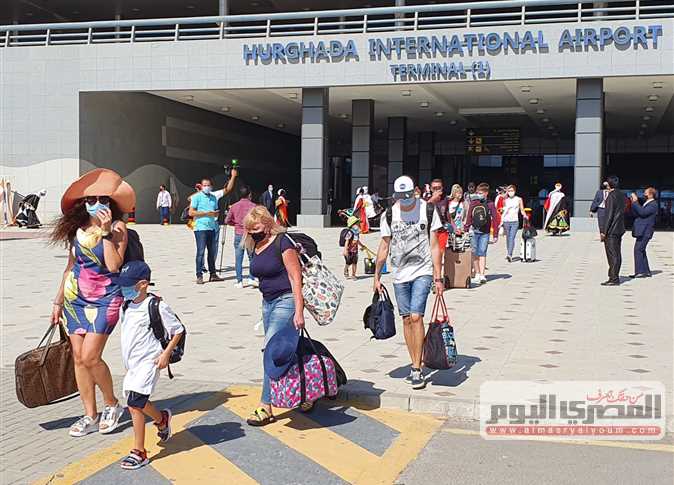 Hurghada International Airport received the first charter flight from Moscow to Hurghada belonging to Russian tourism company Tez Tour, since the company's flights stopped in 2015.
The flight carried 378 Russian tourists.
The company prepared a number of modern buses to transport tourists from the airport to the hotels where they will spend their vacations.
Roses, chocolates and umbrellas were distributed to the tourists while company officials received them.
The Russian company had obtained all the necessary permits from the Russian and Egyptian authorities to run flights on board the Airbus A330 on Thursday and Sunday to Hurghada and on Wednesday and Saturday to Sharm el-Sheikh.
The company also decided to allow its customers who purchased tours to Turkey from May 15 to June 30 to rebook their rental programs from Moscow to Hurghada for departures on May 29 and June 2 and to Sharm el-Sheikh for departure on May 28 and June 1 at the current tour selection prices.
The cost of a week's vacation in early June starts from 41,300 rubles per person for double occupancy in a four-star all-inclusive hotel.