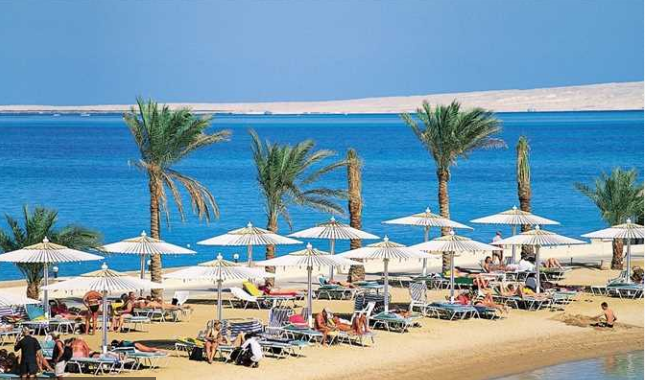 Hurghada International Airport on Sunday will receive its first flights from Romania on the direct route to Bucharest-Hurghada, with two weekly flights planned.
Director of the travel agent organizing the flights Sayed al-Gabery said that the airport would receive the first two flights on Sunday with 223 Romanian tourists, including a media delegation of Romanian journalists, visiting Hurghada.
Gabery added that the Romanian flights to Hurghada airport will reach eight flights per month, and will rise to 12 monthly flights by mid-May.
The Sharm el-Sheikh airport will be due to receive the first direct tourism flights from Bucharest airport on Monday, Gabery explained, with an average of four flights per month and up to eight flights per month starting in mid-May.
According to Gabery, these flights come after the heads of Romanian tourism companies agreed with his Egyptian tourism company to conduct trips to Hurghada and Sharm el-Sheikh.
The Romanian media delegation and journalists stay in Hurghada will include a visit to various tourist areas, diving areas, safaris and a tour through Hurghada city.
Edited translation from Al-Masry Al-Youm