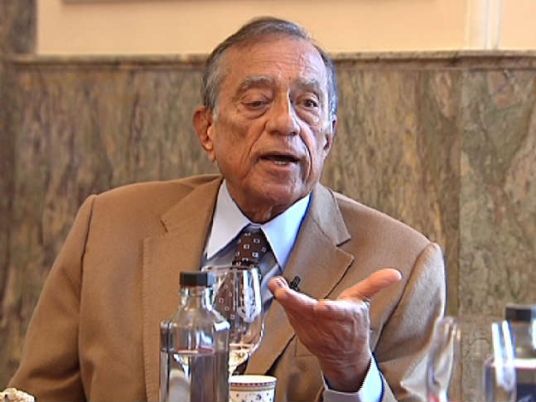 Fugitive business tycoon Hussein Salem said that he would suggest to Prime Minister Ibrahim Mehleb on Sunday that he give the government half of his fortune in exchange for his return to Egypt.
Salem, who currently lives in Spain, added that although he was acquitted of numerous charges by the Egyptian courts, he would still contribute to the economy by giving the government LE4.6 billion.
According to an estimate done by three companies registered with the Central Bank, Salem's fortune is worth LE7 billion in Egypt and US$146 million abroad. "If there are any other amounts, I am willing to donate them to Egypt," he said.
Salem believes there is a chance for settlement in light of Egypt's efforts to encourage investment. "I had many investments in Egypt, but what happened to me can scare other investors," he said. "The Arabs call for solving the problems of investors in Egypt."
His lawyer, Mahmoud Kabish, said Salem had applied for a reconciliation with the Illicit Gains Authority for him to return to Egypt, but did not receive a formal response.
He said his client is the only one who still has open cases against him, although he was acquitted in the case pertaining to the gas export to Israel.