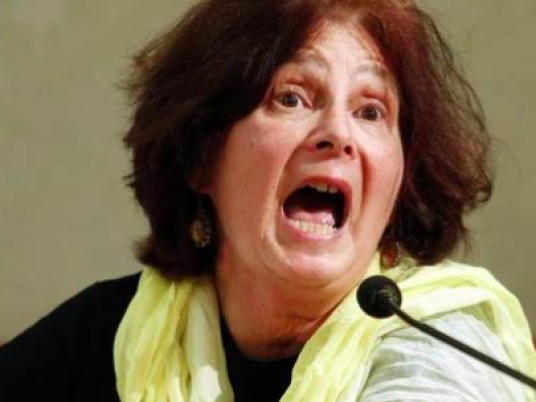 The mother of a young Egyptian regarded as an icon of Egypt's 2011 uprising appeared in a video on Saturday expressing solidarity with the mother of an Italian who was tortured to death in Egypt.
"I offer my condolences to the mother of [Giulio] Regeni, the martyr. I feel for you, and I feel your pain, just as I suffer every day, until now, for my son Khaled," Laila Marzouk, the mother of Egypt's Khaled Said, addressed Paola Regeni, in a video that was posted on YouTube.
Said was a 28-year-old Egyptian who was beaten to death by police in Alexandria in 2010. A Facebook page created by activists in his memory, "We are all Khaled Said," called for mass protests on January 25, 2011, which merged with what became a popular uprising that toppled then-President Hosni Mubarak after he ruled the country for 30 years.
Regeni was a 28-year-old Italian PhD student who was researching trade unions in Egypt. He went missing on January 25, 2016, which marked the fifth anniversary of the 2011 uprising. Ten days later, his body was found bearing signs of torture in a roadside ditch on the outskirts of Cairo.
A number of media reports accused Egyptian security forces of torturing the Italian student to death, which the Egyptian interior ministry has denied.
"I want to thank you for standing with us, that you care about torture cases in Egypt," Said's mother added in her video to Regeni's mother.
Regeni's mother has recently said that Regeni's death was no "isolated" incident.
"Going back to the 'isolated case', I mentioned earlier [that] the Egyptians on our side said, 'He was tortured and killed just like an Egyptian,'" she said in Rome on March 29, in the first press conference the family has given since Regeni's body was found.
"He might be an isolated case for Italian history, but not if we look at Egypt," the Italian mother said.
The Egyptian interior ministry had said on March 24 that they found Regeni's personal belongings in the apartment of a "gang member." Regeni's family ruled out criminal gain as a motive for the Italian student's murder, according to Reuters.
"You will take on your son's journey," Said's mother said. "May God give you the power to overcome them."