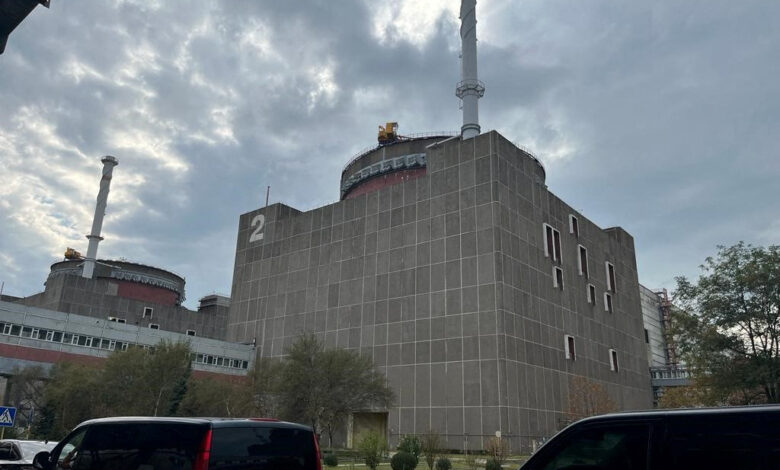 The International Atomic Energy Agency (IAEA) is expected to release a report on the nuclear safety and security situation in Ukraine later today, including its findings from the mission to the Zaporizhzhia nuclear power plant.
Last Thursday IAEA chief Rafael Grossi led a 14-person mission to the plant, which has been held by Russian forces since March.
The area around the plant has seen persistent shelling for weeks, some of which has damaged the plant's infrastructure, according to the IAEA, raising fears of a nuclear incident.
On Monday, Ukraine's state nuclear energy provider, Energoatom, said the plant was operating "with the risk of violating radiation and fire safety regulations."
"Currently, only the 6th power unit remains in operation, which supplies electricity to the energy system of Ukraine and provides the Zaporizhzhia NPP's (nuclear power plant's) own needs," it added.
Energoatom said the fifth power unit was disconnected on Saturday, blaming "repeated shelling by the Russian invaders" for damage to the communication line between the plant and the Ukrainian grid.
CNN is unable to confirm the allegation.