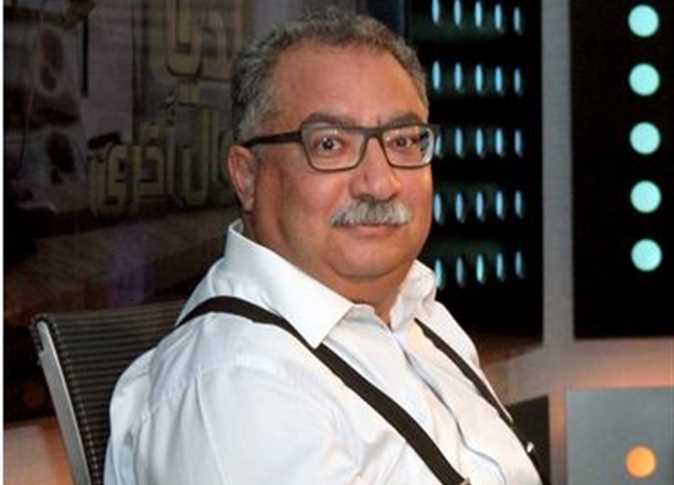 Starring alongside comedian Mohamed Henedy and actress Poussy, television host Ibrahim Eissa joined the cast of the television series 'Ard El-Nefaq' (Land of Hypocrisy), a remake of the comedy film with the same title, scheduled to air in Ramadan 2018.
The series will be directed by Sameh Abdel Aziz and produced by Al-Adl group. Abdel Aziz has already initiated arrangements to begin shooting.
While action-fans will be treated to an abundance of shows in Ramadan, with stars such as Amr Youssef, Ahmed Ezz, and Amir Khara all featuring in action-oriented television series, Ard El-Nefaq stands out as one of the few comedy-dramas during the season.
The original film was based on Youssef El-Sebaay's novel, starring Fouad El-Mohandess, Shouiqar, Samiha Ayoub, and Abdel Rehim Al-Zarakani as the owner of the shop of ethics. Eissa will be taking over Zarakani's role, while Poussy will play Henedy's neighbor.
The movie revolves around the culture and abundance of hypocrisy in Egyptian society, and how it is employed in daily life to get one to whichever positions they desire, regardless of credentials.
The story's main character, Massoud, is unhappy with his stagnant life, until he stumbles across the "Shop of Ethics," where he buys pills to make him an ethical man, resulting in him losing possession of everything he owned. Massoud then decides to take action to turn his life around, and purchases pills for hypocrisy, which subsequently brings him instant success and money.
'Ard El-Nefaq' will not be Ibrahim Eissa's first drama role. While originally a television host, Eissa has also acted in several movies, most prominently 'Khiana Mashrouaa' (Permitted Cheating), in which he performed a small role as a journalist, alongside Hisham Selim.
In television, Eissa has established himself as one of Egypt's most prominent television hosts.
He hosted controversial shows including 'Nahn Huna' (We are here) on ON TV, 'Al-Fehres' (The Table of Content) on Dream TV, and 'Fi El Midan' (In the Square) next to Bilal Fadl, Mahmoud Saad and Amr El-Lithy.