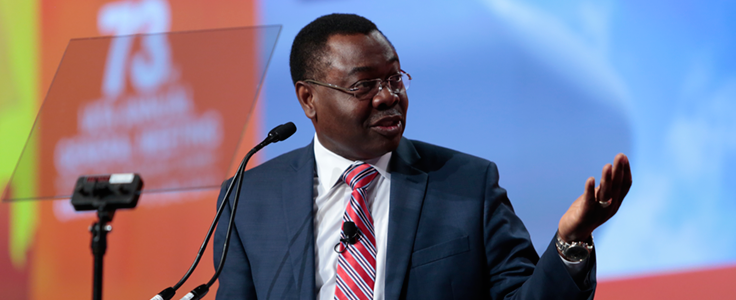 President of the International Civil Aviation Organization (ICAO), Olumuyiwa Benard Aliu, arrived at Cairo International Airport from Toronto, Canada, to lead a delegation of ICAO and its members in the Regional Ministerial Conference on Aviation Security in Africa and the Middle East.
The conference will be hosted by the Red Sea resort city of Sharm el-Shaikh August 22- 24, under the theme of the Global Aviation Security Plan (GASP): the Roadmap to Foster Aviation Security in Africa and the Middle East.
Some 400 international representatives are expected to attend the conference, including transport and aviation ministers from Africa and the Middle East, members of Arab and African aviation authorities, a large number of representatives from international civil aviation organizations, aviation security experts, international travel companies, and international airlines.
The Conference will discuss the implementation of the GASP plan adopted at the 39th General Assembly meeting of ICAO, held in Montreal, Canada September 26 to October 7 2016, as well as set the action plan for the implementation in Africa and the Middle East.
The Egypt Aviation Ministry stated that selecting Egypt to host ICAO indicates a significant leap within the Ministry of Civil Aviation, in enhancing the security of Egyptian airports. It also reflects the regional leadership role played by Egypt in aviation security and airports In the African Continent and the Middle East, adding that the selection of the city of Sharm al-Shaikh will encourage conference tourism.
Edited Translation from Al-Masry Al-Youm