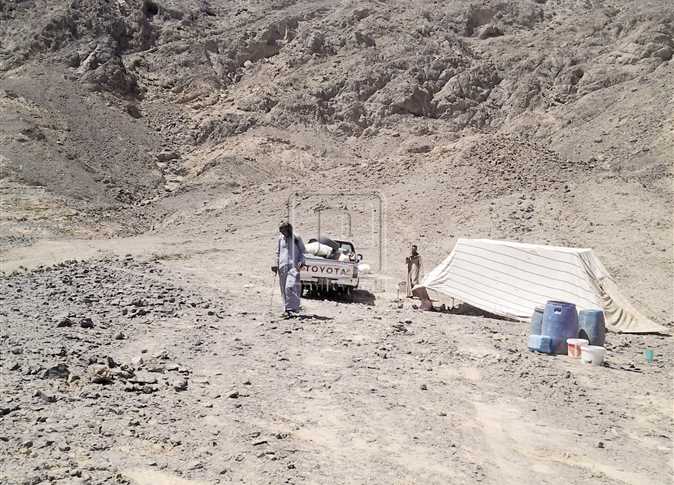 Five illegal gold miners were killed on Thursday during excavations in a cave in Marsa Alam, the Red Sea governorate.
Preliminary investigations found that a boulder had collapsed on them during their work.
Authorities are currently working to recover their bodies.
The victims belong to al-Idwah village, Kom Ombo city in Aswan, and the Sohag governorate.
Illegal mining for gold is a widespread business in Egypt's northern deserts. Authorites have arrested hundreds of illegal gold miners this year.
Presidential Adviser for National and strategic Projects Ibrahim Mehleb has said that Illegal traders gather gold nuggets from inside deserted gold mines, then melt them using primitive methods and turn them into gold bars to be sold in the market at cheap prices — as they are not stamped with the official government seal.
Sources with the mining sector in the Red Sea governorate estimated 1 to 2.5 tons of gold is excavated illegally every year.
In Egypt's mineral-rich Eastern Desert alone, some exploration companies estimate that potential gold reserves could be as high as 300 tons, although the government declines to give any estimate.
Even though the country has a history of gold-mining dating back to the pharaonic era, today Egypt has a single commercial gold mine, Centamin's Sukari, which produced 551,036 ounces last year.