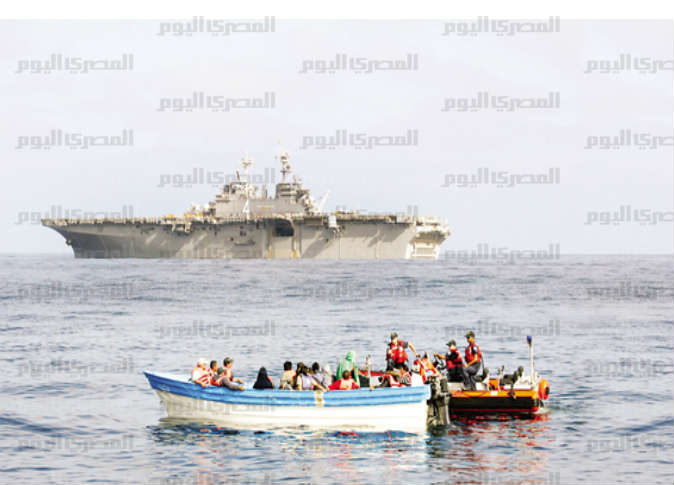 The phenomenon of illegal immigration has reached unprecedented levels in Africa recently. Human trafficking has also increased, both issues having recorded alarming numbers since the beginning of the 21st century, said Assistant Foreign Minister for international security Hesham Badr during the opening session of the regional conference for the African Union on human trafficking and illegal migration.
Cairo has stepped up its efforts to combat the dangerous phenomena facing Africa, especially human trafficking and illegal migration, said Badr, referring to the increase in conflicts in Africa.
The image of the dead Syrian child on the beach has impacted the whole world and was a warning bell against phenomena that threaten the safety of human kind, said Badr.
Egypt receives refugees without passports and has shown solidarity with Libya in the crisis it is facing, he added.
Libya's representative at the conference, Hassan al-Shogair, said Libya has become a center for illegal migration following the IS's control of Sirte region. He pointed out that thousands of refugees try to flee Africa through Libyan coasts.
Edited translation from Al-Masry Al-Youm