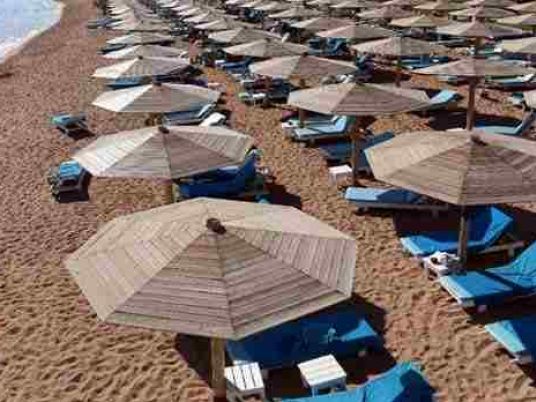 The Red Sea governor, as well as representatives from the International Labor Organization (ILO) office in Cairo, celebrated the conclusion of a training program in Hurghada Sunday evening.
The "Improving Competitiveness through Tourism" training program was held as part of the ILO's "Decent Jobs for Egypt's Young People" project in Egypt.
According to the ILO website, the project is funded by the Department of Foreign Affairs, Trade and Development (DFATD) Canada. It conducted a series of workshops to promote work in the Red Sea tourism sector.
"The Improving Competitiveness through Tourism workshops [was] comprised of six trainings conducted between March and June 2015, and [was] attended by a total of 119 participants from 52 hotels and resorts from Hurghada," according to ILO website.
"The workshops aimed to introduce the ILO electronic learning tool that promotes best practice by covering 75 measures of occupational safety and health in the tourism sector," the website added.
Tourism is one of the most vital and rapidly growing sectors at the global level and is also one of the most labor-intensive sectors, said Cairo ILO office director Peter Van Goy during the celebration. As a result, it has a large impact on other sectors.
The tourism sector provides about 2.8 million jobs at the national level (11.8 percent of the operating rate), which generates over LE200 billion a year, according to estimates in 2013, Goy said.
The ILO activities aim at enhancing the skills of workers in tourism in order to support both the competitiveness and quality in the tourism sector in Egypt, Goy added.
Red Sea governor Ahmed Abdallah stressed the importance of the ILO programs in supporting tourism.
The training program targets 70,000 tourism workers in the Red Sea, he mentioned.