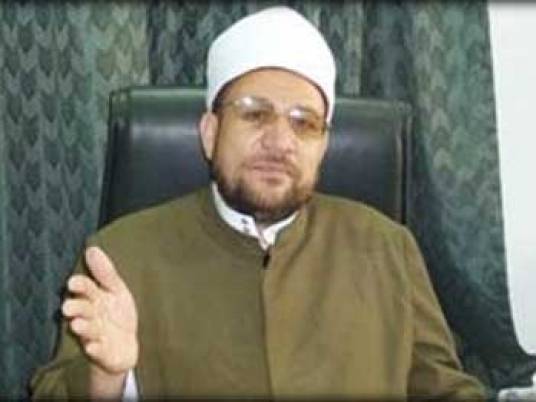 The Endowments Ministry has decided to distribute a monetary reward of LE120 to its imams who attended an anti-terrorism protest on Tuesday.
Minister Mohamed Mokhtar Gomaa said he was glad for the imams' attendance at the protest which he called for to condemn last Thursday's extremist attack on an army facility in North Sinai, which left at least 27 soldiers dead, ministry sources told Al-Masry Al-Youm.
Gomaa had given directives to ministry departments to lobby the imams for a vigil outside al-Nour Mosque in Abbassiya. His call attracted nearly 5,000 workers.
Since the ouster of former president Mohamed Morsy in 2013, the ministry has cracked down on preachers critical of the government that toppled the former leader, banning the delivery of sermons at mosques except by its licensed imams.
Edited translation from Al-Masry Al-Youm