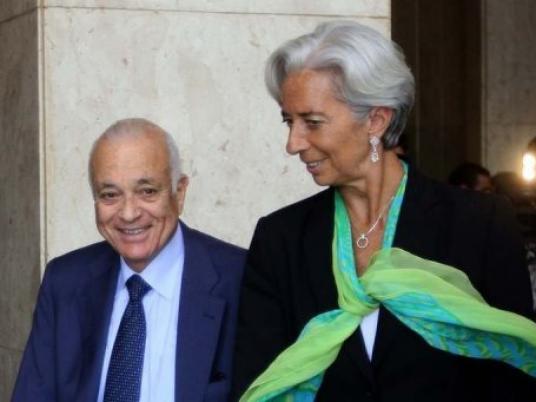 Sources close to International Monetary Fund loan talks said Tuesday that the IMF has already given its feedback on the government's proposed swath of take hikes and reforms.
According to the unnamed sources, the IMF supports raising consumer taxes on the six products, including cement and soft drinks, outlined in the amended reform plan, but said officials should target a budget deficit of 9.5 percent of GDP for the 2013-2014 fiscal year instead of Egypt's proposal of 8.5 percent.
Meanwhile, Hany Kadry, assistant minister of finance, said the US$4.8 billion IMF loan is not enough to save the embattled economy, since it meets less than a quarter of the country's needs.
He said the only way Egypt will be able to dig itself out of economic crisis is to boost revenues through raising taxes and cutting subsidies.
Kadry said authorities must implement the reform plan even if the loan talks fail.