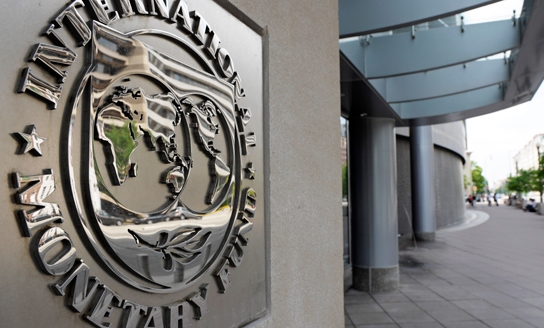 The Central Bank announced Wednesday that an International Monetary Fund delegation is staying in Cairo for several more days to complete negotiations for a loan to the government.
The mission arrived in Cairo on 31 October to negotiate the terms of a US$4.8 billion loan requested by Egypt to bridge its budget deficit, which is expected to hit LE170 billion this year.
A senior Central Bank official had told Al-Masry Al-Youm an agreement on the loan would be reached before the Christmas holidays.
The official explained that the IMF set a minimum for foreign reserves, which pushed the government to seek deposits from Saudi Arabia, Qatar and Turkey. He added that the IMF is confident that the reserves will be strengthened once the loan is signed, as this would attract investments.
A tentative agreement is expected to be reached next week, with the final procedures to follow in four to six weeks.
Edited translation from MENA